This article is about What is the difference between Organic SEO and Local SEO . Local SEO vs Organic SEO: Which is the more suitable for your company? Nowadays, organic search is responsible for 53.3 per cent of the internet traffic.
What is the difference between Organic SEO and Local SEO ?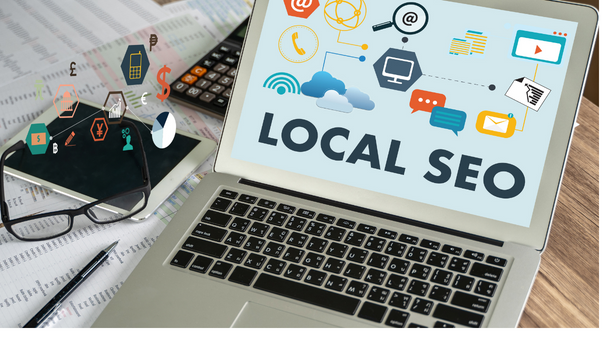 What Is Local SEO?
The term "local SEO" refers to optimizing your company's online presence to be visible in local search results.
If you scroll down below the locally-based results, you'll find what's known as "organic" results.
These are results that search engines display based on the credibility, expertise and trust they've earned by interacting with a company's website.
The more relevant your algorithm believes your site's content and your business to be, the more likely it will be to be able to connect you with the user's query.
PROS OF LOCAL SEO:
Are you still unsure whether local SEO is great for your small-sized company? Here are a few main advantages that come with local search optimization.
1: Increase Your Visibility
In the realm of SEO, the success of your website is determined by how well your site ranks. The top five results of Google bring in more than 68% of the clicks.
If your business isn't one of those top results, your potential customers might not even be aware that you exist.
Imagine a scenario where a user is looking to find "pool supplies near me." If your company is optimized to be local SEO-friendly, Google may place your website in the 3-pack, which is one of the three top results on local SERPs.
2: Targeted Traffic
If you target the local market with localized content, the likelihood that they'll convert is increased substantially. According to the research, above 72% of local searches result from the person visiting an establishment within 5 miles.
If you're targeting a larger group of people, although you might be driving more traffic, the people who visit your website aren't necessarily qualified.
Suppose you've been working for hours to write an informative blog post explaining how to prepare your garden to welcome spring.
After the article, you invite your readers to visit your local grocery store to purchase gardening equipment. But, if the person who reads your blog is in another country, the likelihood that they'll visit your shop is small.
Of course, if you are also selling your items online and can transport them to other regions of the nation, it is logical to appeal to a larger public. You must target a local market if you sell your services or products on the Internet.
3: Build Your Community
A study found that five-seven percent of shoppers prefer shopping locally to boost our local economies. 38% of people say they are loyal to local businesses, making them feel more connected to their local area.
It's not only that customers prefer local companies, but you also can collaborate with other businesses to create an online community. Adding backlinks from trusted local companies can help improve your standing and the local rankings.
You can also do the same thing for other businesses. If you're a pediatric physician, such as a pediatric dentist, you can recommend your patients to an experienced child dentist within your local area.
CONS OF LOCAL SEO :
There aren't many strong arguments in favour of local SEO. You can benefit from optimizing your business listing and website for local searches if you own local businesses.
However, certain issues can be encountered when performing local SEO. Here are a few:
1: Creating and Maintaining Your Google My Business Profile
An effective local SEO strategy begins by creating and optimizing the quality of your Google My Business listing. However, this isn't as easy as getting it accomplished.
Multiple listings lost passwords, or the need to relocate your business from one location to another could make it harder for you to maintain your profile.
Additionally, it may take some time to update your profile when there are issues, or inaccurate information needs to be updated.
2: Getting Positive Online Reviews
Sometimes you feel anxious about dealing with reviews on the Internet. However, the truth is that your customers read and hear the opinions of others who have their opinions on your company.
89% of people review reviews before purchasing products, and 72% say they trust the reviews they read on the Internet in the same way as personal advice. Furthermore, consumers expect businesses to respond to negative reviews within one week.
What is Organic SEO?
Organic SEO is more dependent on the quality of your website and whether it is suitable for specific searches.
When optimizing a site for organic search, the goal is to rank the website for certain search terms or keywords.
It could be something simple such as a "pizza recipe" or an inquiry that can be made using Google's voice-search feature on smartphones, such as "How to make crunchy gluten-free pizza crust".
To optimize your SEO for organic search, You must focus on the most important subjects related to your company's products and services.
You should use specific keywords in your headings and the copy on your site. Do not fill your paragraphs with keywords. However, if you are posting an easy gluten-free recipe for pizza crust, it might be beneficial to include the phrase "gluten-free pizza crust" in a few instances on the webpage.
pros OF ORGANIC SEO :
1: Cost Effective
Organic SEO is more affordable than conventional PPC advertising over the long run. But, both have their place in the SEO world
. And for businesses that are just beginning, they can be excellent methods to boost brand recognition and maximize exposure online. Internet.
2: Push Your Competitors Down
While we're not saying that you're in a battle with your rivals, the more pages you rank highly on search engines, the less likely your competitors will be featured on the same web page as you.
When you're thinking of designing your website or repurposing your content, you have to research keywords thoroughly.
Tools like Google Analytics or Google Keyword Planner can better understand the types of terms people are looking for to find your website.
3: Near Constant Promotion
New York might be the city that never sleeps; however, the Internet is never quiet. If your website is ranked high on the results of search engines, You'll receive 24/7 advertising for your site.
Cons of ORGANIC SEO :
1: Time
In the end, a slow and steady win applies to ranking through organic SEO. The results may not be visible for a few weeks or even months, but it takes time to produce interesting and distinctive content to rank well in search engines.
Search Engines are in no rush to place your site on the first page of results pages.
Don't be discouraged even if you don't rank #1 after the very first day after starting your SEO! Search Engines like Google will take time to search your site and then decide on the search terms they believe are the most relevant to your website.
But, if you're searching for traffic from search engines immediately, there's another option. Pay-per-click (or Pay-per-Click) advertising is employed by companies worldwide.
We've explained that a balanced mix of PPC with organic SEO will be the best method to boost your ranking.
If you're unsure about PPC or how you could profit from it, take the time to read our latest blog post about the advantages and disadvantages of PPC.
2: Fluctuating Results
When using organic SEO, the results are often influenced by the time of year, trends in user behaviour or socio-economic factors.
For instance, the number of impressions received from a website offering greeting cards can increase during the Christmas and Valentine's seasons and decrease over the summer holiday season.
One method to combat these fluctuations is to develop distinctive content that is never-ending and consider that it is the Latent Semantic Indexing (LSI).
The Search Engine Journal explains that LSI is "a mathematical method used to determine the relationship between terms and concepts in content".
If, for instance, the blog you're creating is an entry about the digital market, LSI terms might include "digital advertising trends", "trends in marketing", "advice on digital marketing", and so on.
3: Unknown Updates
As one of the biggest search engines and the Big-G (Google, in case you didn't know) is very secretive in releasing updates in SEO. SEO world.
Certain ' algorithm updates being released will come without warning and can create complete chaos on the part of SEO analysts.
The majority of these updates will come with animal names. For instance, Penguin, Panda and Hummingbird are just a few of the most significant updates released in recent years.
When an update is made or a new update is released, the campaigns SEO analysts have been working on for months or years could be ruined in minutes. This isn't easy, but good content and safe SEO techniques can protect your efforts.
4: Round Up
Here we go, the pros and negatives of SEO that is organic. What are your thoughts? It's an ever-changing and vast world. If you have the right tools, you'll soon get to the first page of Google.
The time is now to start promoting your brand. Choose the most relevant keywords, develop captivating and unique content and share your blog posts via your existing social media followers!
To stay up-to-date with the latest news, events and news in the amazing One2create community, we'd love it if you liked our page on our Facebook page. Facebook Here.
If you're convinced for your site to take the next step in ranking on search engines If so, we can help. Contact one of our representatives here, and we'll be more than happy to discuss ways we can assist you with your SEO.
What's the Difference Between Local SEO and Organic SEO?
1: Local vs Organic SERPs
The next thing to consider is the distinction between search results and rankings. Certain results on Google, for instance, will display a mix of organic and local results.
Yet, Local SEO will not be able to achieve the same results or rank in the same way as Organic SEO.
Local SEO focuses on ranking higher on Google Maps, Bing Places, Apple Maps, Yelp searches, and others. These results will specifically highlight local companies.
The results include hyperlinks to websites, contact details, photos of the shop, business category information, and much more.
Organic SEO helps your website get your website to rank higher in the primary results for searches on Google, Bing, Yahoo! and others.
The results could include your homepage or more in-depth pages of your site, including blog articles or guides to specific information and many other informational guides.
2: Local vs Organic Content
However, content is an essential component of both Organic and Local SEO in different ways.
Local SEO is about content that is centred on location-based information. This could include your company's city, town, state, region and postal or zip code streets, intersections and many more.
Highly localized content will help draw a local audience and establish your geographic focus on search engines.
Organic SEO is about content focused on a specific topic or family and the keywords found in natural content related to that subject.
For instance, if your company is an HVAC company, it is important to create content focused on furnaces and air conditioning. But, you'll also want to be focused on other parts such as warranties, brands, products, and much more.
3: Local Citations vs Organic Links
Citations are for Local SEO, and what backlinks are for Organic SEO? Both are fundamental components of each SEO's strategy for optimization.
Local citations happen when your company is listed on the Internet, typically with your company's name, address and telephone number.
It is common to see citations on local business directories and review sites like Yelp, Google My Business and Angie's List. They may also include information such as your operating hours, parking options, and much more.
Backlinks, however, would like to get them from relevant and credible websites. It is important to have several links to different pages of your site as well as the anchor text to contain crucial keywords.
4: Local vs Organic Audiences
The primary distinction is the target audience for organic vs local searches and their purpose when searching.
Local searches come from those currently shopping for products or services near them. They will include specifically the kind of product, service, or business and the name of the city or "near me".
They are fully planning to choose the business they want to purchase on the same day.
Most organic searches come from people looking for answers to their questions. They are conducting research and not necessarily looking to make any transaction.
They want to learn the facts and details to address their current issues. They might also be interested in signing up for a newsletter or downloading a PDF manual on this topic.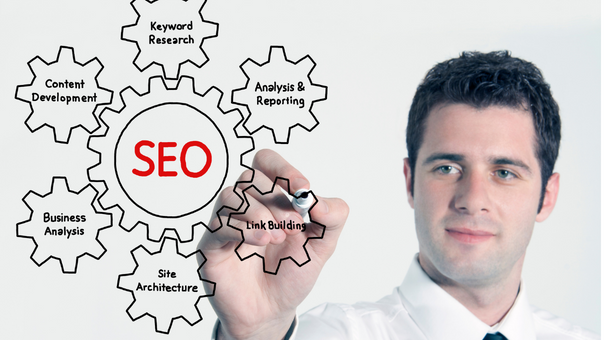 How Do Local SEO and Organic SEO Affect Each Other?
It is possible to implement certain SEO techniques that can help organic and local rankings. For example, you provide a backlink to your site when you claim your page on local directories for listing, such as Google, Bing, Yelp and TripAdvisor.
Local listing Citations and the information (your company's name, address, and phone number) assist local SEO by letting search engines know the location of your business.
They generate links back to your site and count as a method of building links that aid in organic SEO efforts, as search engines consider the number of backlinks when ranking websites in search results.
Local SEO on the web (such as creating the content of a local-specific blog article or changing a page with your business's address) will also aid the organic SEO of your site.
Search engines prefer fresh content, so local SEO can help send relevant signals to your local area, but it also helps improve the effectiveness of your natural SEO efforts.
If they're executed correctly, both organic and local SEO strategies can help boost your site's rankings; however, when they're done wrong, both could result in a devastating impact on the effectiveness of your digital marketing.
Remember that although SEO is the term used to describe optimization for search engines, it's how consumers can discover your company.
Suppose you want to ensure that the search engines know your company's subject matter and the website's focus. In that case, it's important to consider the potential clients seeking your company.
Do not just optimize your site to ensure that Google understands what you do. Be sure that searchers can find all the necessary information regarding your company, including the exact location or hours, the services offered, products, etc.
Conclusion
Both Organic SEO and Local SEO serve different but important functions for companies. Each is based upon the same idea of optimizing your business to rank in search results. There are crucial differences between these two that you should be aware of when considering investing in either.
FAQ Section :
Who needs local SEO?
Every business with an actual location or area of geographical significance can profit from SEO local. If you use Google for any keywords relevant to your business, a map with three listings is displayed beneath it (also called the map pack). If you are a local business, then local SEO can assist you in growing your business.
Is local SEO paid?
A single-time task focused on analysis, analysis and research cleaning up and optimization, the average cost of a Local SEO project would range between $300 and $1500, and the average would be around $750.
How do I make organic SEO?
Find out your current ranking on search engines. 

Define a keyword list. 

Optimize pages for personas first, search engines second. 

A quality copy is always the winner. 

Create page designs that reflect the cornerstones of your organization.