In this post, we'll define how to do keyword research for SEO? Keyword research is the process of finding and analyzing search terms that people enter into search engines to use that data for a specific purpose, often for search Engine optimization (SEO) or general marketing. Keyword research can uncover queries to target, the popularity of these queries, their ranking difficulty, and more.
What are keywords for SEO?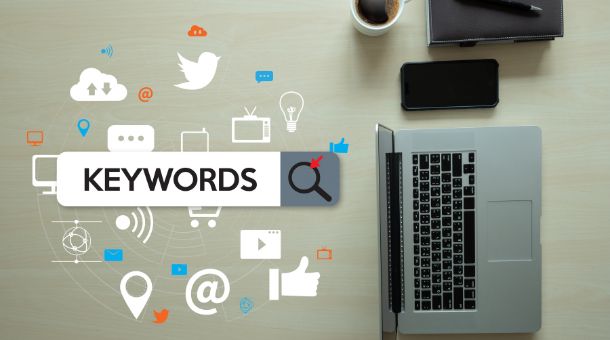 Keywords for SEO are the words or phrases used in your web Content that help people find your Website via search engines like Google. Optimizing your Website with SEO keywords (according to SEO best practices) can help you bring more users and traffic to your site.
Short tail keywords
Short tail keywords are made up of only one or two words.
For example, "dog" is a short-tailed keyword in the right graph.
These keywords tend to have extremely high search volume, meaning that many people search for them monthly. This may sound good if you're trying to select keywords for your site. After all, you want to get your business in front of as many people as possible.
Unfortunately, short tail keywords also have very high competition, meaning it will be difficult to rank well for them. This is especially true if you're starting a Website that competes against companies that have been optimizing their sites for years.
That's why short-tail keywords aren't preferred for SEO, at least for businesses starting to optimize their websites. A Company that's been using SEO for years, in comparison, may target short-tail keywords without hesitation.
Long-tail keywords
On the other hand, long-tail keywords can range from three to 10 individual words, sometimes even more. In the same example, "best breed of guard dog for families with children" is a long-tail keyword.
These keywords tend to have lower search volume but also much less competition. This means that even though fewer people search for them every month, you have a much better chance of reaching those people.
Plus, long-tail keywords tend to have a much clearer intent than short-tail keywords.
For example, if you were trying to rank for the term "dog," it would be nearly impossible to know what your visitors were looking for and provide that information.
But if you wanted to attract visitors searching "best breed of guard dog for families with children," you'd know exactly what to cover on that page.
What are the Best keywords for SEO?
Get suggestions from the source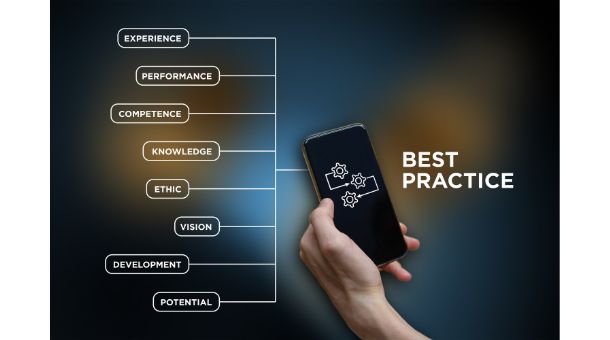 Google has more data on search activity than anyone. Have you ever noticed that as you type a phrase into the Google search field, it begins guessing what you're looking for?
The system anticipates your needs based on the popularity of past searches and attempts to save you time by offering suggestions. Aptly, this is called "Google Suggest."
KeywordTool.io is Google Suggest on steroids. The tool helps you discover thousands of long-tail keywords related to any topic by automatically scraping every phrase from Google Suggest.
Use Google AdWords Keyword Planner
The Google AdWords Keyword Planner tool was created to serve the needs of companies using their popular pay-per-click ad program. However, you can create an account whether or not you plan to pay for search ads.
The data offered via the tool is vast. Most importantly, it will serve your blog planning needs by delivering (1) approximations of the search volume for the keywords you enter and (2) related keywords. Enter an idea or several, and the tool will return up to 800 suggestions pulled from Google's massive database.
Dig into related searches
We covered the suggestions Google offers as you type. Their tips don't stop there. At the bottom of your SERP, you'll find "searches related to" (whatever you entered).
You might use these related phrases in a variety of ways:
Select one as your focus keyword.

Use one or more of the phrases in your post for semantic search purposes (more to come on this).

Take a related search and start your keyword research over again.
Question shopping
Whether or not users pose their search as a question or use a question mark, the most successful business bloggers think of every search as a question.
The articles they compose present the answer. This post is an excellent example. I wrote it because I know you'd like to see the answer to:
How do you select better keywords for your articles or blog posts

?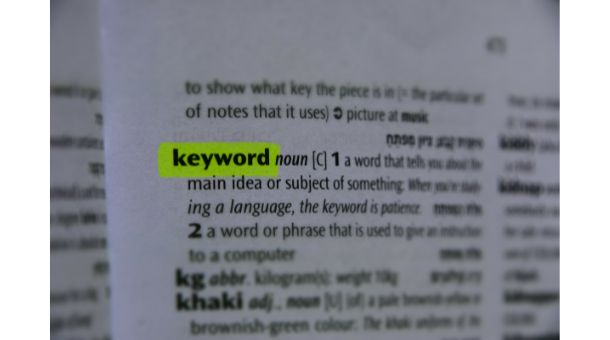 If you'd like some shortcuts for discovering the questions people ask relative to your topic, check out these two keyword research tools:
com

—Enter a phrase, and the tool returns a visualization of potential questions you may want to answer. The results can be sorted, saved, and shared in various ways.

com

—Another free Service, in beta, gathers questions being asked across the web on forums, e-commerce sites, Quora, Reddit, and many more. The questions are intelligently grouped by topic to show which keywords and topics are used the most.
Hack reviews
Continuing on our theme of Website hacking and mining the human mind, I recommend you examine reviews of books, courses, and products for additional ideas.
The study above, about a book on the art of making records, is loaded with potential keyword ideas, including some you're unlikely to find elsewhere.
Get serious with Moz Pro Keyword Explorer.
Approximating by 100s or 1000s doesn't do it for you? Money will buy you more accurate search volume data.
Moz Pro Keyword Explorer provides a broader set of long-tail keywords and filters to deliver a wide range of keyword results.
Blogger Britney Muller compares the free and paid options in-depth here. And here's an animated look at how she begins her research with the Moz tool.
WHAT IS KEYWORD DENSITY IN SEO?
In Digital Marketing, we talk about the density of Keywords or keywords to the frequency with which a keyword appears within Content; that is, it is the ratio between the times that word appears in a text and the total number of words in the text.
Keyword Density= (Number of times the keyword appears/total number of words in the text) x 100
The Density of keywords in SEO
Traditionally, keyword density was one of the most important factors when positioning organically in search engines such as Google, Yahoo, or Bing.
However, over the years, the algorithms of search engines have changed, which now reward more writing naturally. When a keyword is used excessively in a text, it is called "Keyword Stuffing," an act that is penalized by search engines.
In this way, there is currently some debate about the ideal percentage a keyword should have in a text to position properly. There is no specific percentage.
It is recommended between 2% and 3% maximum, although the important thing is that the text is written correctly and in the most natural way possible.
If we include our keyword optimally, we are helping search engines understand the theme of our Content, and we can position better, provided that we also meet other requirements that are certainly more important for SEO, such as a low bounce rate, good link building and a considerable amount of traffic on our Website.
How to calculate keyword Density?
There are numerous programs and websites with which we can calculate the density of a word, among which stand out:
Word

Submit Express

Seo quake

PDF

Yoast SEO
Best SEO Keyword Research Tools
WordStream Keyword Tool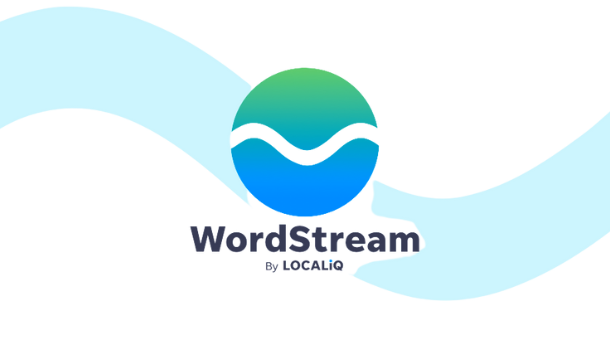 If you are searching for the best keyword research tools, then it would be WordStream Keyword Tool. Why? Because it is a free tool that also comes with strategic advice. Yes, you read that right. Let's know its specialty further.
How To Work On WordStream Keyword Tool?
Step:1 Enter a term or URL into WordStream's Free Keyword Tool search bar.
Step:2 Sort by geography (there are over 23 nations to choose from) or industry (by 24 different verticals) that you are targeting.
Step:3 You would get a list of related and long-tail keyword recommendations, search volume, competitiveness, and CPC for both Google and Bing. The program would immediately provide the top 25 keywords and choose from them.
Advantage: This tool is great for identifying your campaigns' seed keywords and starting points.
Even better, browse the Popular Keywords page for advice on how to use high-volume keywords and the individual vertical sites for advice on promoting in that niche.
Keyword Surfer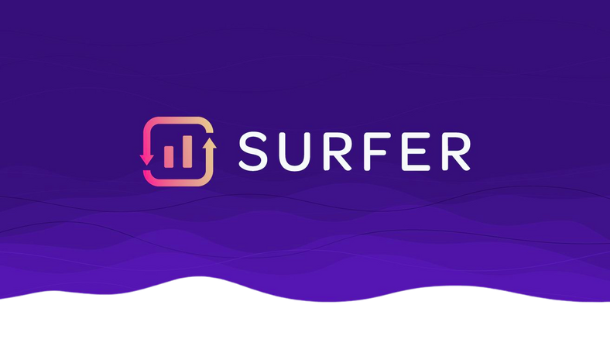 Keyword Surfer is a recent tool that integrates with the Chrome browser. When you turn it on, results appear on the right side of your results page whenever you enter a search query.
Keyword Surfer provides the following information:
Ideas for keywords and their volume.

The cost per click (CPC) is calculated for each search phrase.

Pages are ranked for the search phrase you typed in.

Pages ranked from 1 to 10 for that keyword received the most traffic.
Ahrefs Keyword Explorer
Ahrefs Keyword Generator is a free tool provided by Ahrefs. It has both free and paid services to optimize your digital journey. It is one of the best keyword research tools you would ever find.
The Keyword Generator shows the following information for the entered keyword phrase:
The number of searches

The complexity of keywords ranges from 1 to 100.

When was this result last updated?

A collection of similar questions to your search keyword
Google Keyword Planner
Google Keyword Planner is one of the most famous tools by Google, and it is 100% free.
Good for: PPC keyword research and account insights for intermediate to advanced users.
Unique Feature: Bidding data and extensive attribute filtering are two special features.
Price: It's free with an active Google Ads account.
This refined keywords tool allows you to filter terms based on certain properties. 
For example, if you have keywords linked to dry skin, you could limit your search by skin type, symptom, condition, branded versus non-branded phrases, and more.
GrowthBar
With the help of a growth bar, you can track any site's keyword rankings and get access to billions of keyword suggestions, keyword difficulty scores, and related long-tail keywords—all in delightful dashboards.
Good for: Business owners and Content marketing newbies who are computer savvy.
Unique Feature: AI is used to produce SEO Content outlines.
Price: Starting at $29 per month, with a five-day free trial and a seven-day money-back guarantee.
F.A.Q. About How to do keyword research for SEO?
Why is keyword Research important?
Keyword research provides valuable insight into your target audience's search queries on Google. The insight you can get into these actual search terms can help inform your Content strategy and your larger marketing strategy.
People use keywords to find solutions when conducting research online. So if your Content successfully gets in front of our audience as they conduct searches, you stand to gain more traffic. Therefore, you should be targeting those searches.
In addition, in the inbound methodology, we don't create Content around what we want to tell people; we should be creating Content around what people want to discover. In other words, our audience is coming to us.
What are branded keywords?
Branded keywords are phrases directly associated with your brand, products, and services. These types of keywords are discoverable through both social media and search engines.09-Nov-2020
What is an organic keyword?
An organic keyword is used to attract free traffic through search Engine optimization (SEO). Organic keywords contrast with pay-per-click (PPC), which are bid on through paid search marketing campaigns.
Do SEO keywords need to be exact?
So, we've established that you don't need to use the exact match of a keyword; however, it does help. We're using headers with a version of the keyword or phrase, making sure it's in the URL, the title, and the alt text of relevant images.23-Jan-2019
Does keyword density affect SEO?
Keyword density is a foundational concept of search Engine optimization (SEO). It's essential to understand how keyword density works since it can directly impact your site Content's visibility in search Engine results pages (SERPs) and the costs of your online marketing campaigns.
What is keyword difficulty in SEO?
Keyword difficulty in SEO is largely a measure of the number and quality of backlinks to the top ten pages in the Search Engine Results Page (SERP) for that keyword—or how competitive those pages are based on how strong their backlinks are.12-Sept-2018
Is there any SEO tool as good as Google keyword planner?
Semrush is a great alternative to Google Keyword Planner and Keywords Everywhere. It offers many advanced features, including basic keyword insights, such as Local SEO and Competitive Research. Using the tool, you can Build quality backlinks and identify your ranking keywords.10-Mar-2021
How many keywords should I use for SEO?
You should focus on one main keyword per page while including two or three SEO keyword variations. Each page should be focused on a single topic, with the most important keywords for SEO purposes being included. So pick one to three keywords for each page.09-May-2022