This post is about how to measure ROI of social media msrkiting .As a digital or social marketing professional, you need to know how to track and calculate social media ROI (Return on Investment).
This will show your social media campaigns' return on investment (ROI) in dollars, euros, or yen. You can then double down on the strategies that work and eliminate those that don't.
Social media is an important part of any marketing strategy that drives brand awareness and ROI. It is becoming more popular as social commerce and shoppable posts become a reality.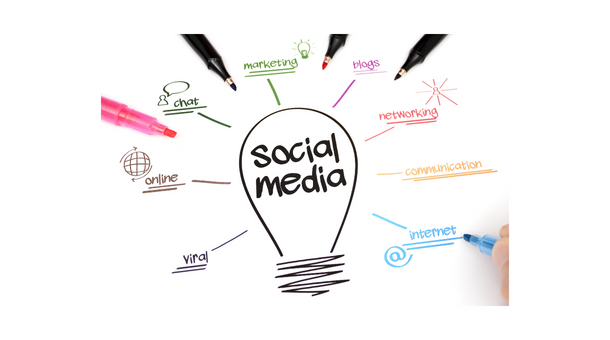 What's social media ROI?
Let's first define social media ROI. It's like any other return on investment. It's the sum of the social media activities and the amount invested.
Here's how to calculate the ROI of social media.
(Return on investment) / Investment made 100 = social media ROI
Your ROI value should be greater than 0 percent to ensure you make money with your social media campaigns. Anything less than that, you're losing money.
Why Is It So Difficult to Measure Social Media ROI?
Some argue that it is impossible to measure the ROI of social networks. Some businesses believe social media is like traditional billboard advertising and hope for the best.
It isn't easy to measure social media ROI because many marketers attempt to measure it through social channels. They look at metrics such as "likes" or "tweets that are difficult to monetize while businesses focus on website visits, email subscribers, calls, and sales.
Foreign terminology can confuse marketing executives and make them feel like they are selling snake oil.
It's useful to consider how other advertising channels are measured and use familiar business terms when calculating ROI for social media.
PPC advertising can be used to evaluate social media for cost-per-click or cost-per-impression. Focusing on lead generation, you might consider measuring the cost per acquisition.
This will give you credibility and make it easier to compare your social media marketing efforts with other online marketing.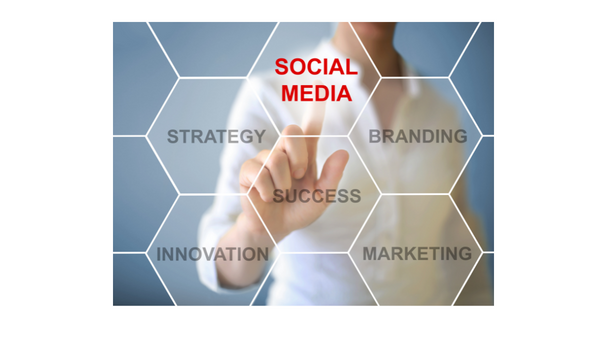 What Social Media Does Best: Generating Soft Leads  ?
Social media is an excellent tool to build brand awareness and familiarity, increase engagement and create "soft" leads. It isn't easy to understand the role of social media in the conversion funnel. Understanding how social media can be used to collect soft leads will help you see clearly.
Soft leads trade their email address in exchange for something of value. Such an item could be a whitepaper, ebook, or a physical commodity such as a coaster set, sample pack, or a free book copy.
Email marketing can help soft leads develop into customers or qualified prospects.
It is common to exchange an email address to obtain an offline or online good. This is where things get tricky. You can't access a user's emails directly through Facebook.
Instead, you must use a third-party app. It's easy to do, though. Many third-party Facebook apps help you create submission forms or contest pages, which can be set up as tabs within Facebook.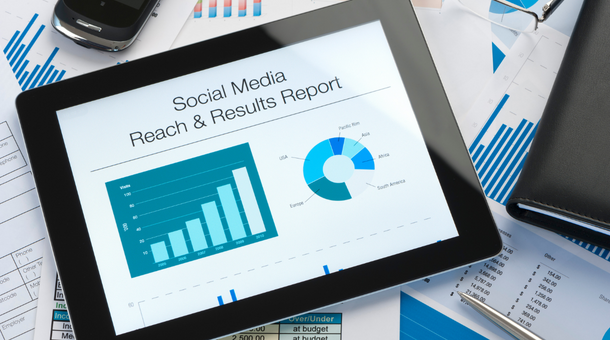 How to measure social media ROI :
1: Direct Method to measure social media ROI
Social media marketers who use the social media platform in a direct selling manner have a clear path.
Setting up web analytics tools to segment visitors from social media sites is easy. Then analyze whether their behavior and conversion rates are different than other visitors.
Check out my posts Tag Social Media Links in Google Analytics, Measuring Social Media Success with Google Analytics.
This is because not all marketing is. If you don't set financial goals for your website, there is no return on investment.
This vague goal means that social media can also affect indirect metrics such as website leads, sales volume over campaign periods, and other tactics.
If the goal of your website is to generate leads, then it's important to determine which leads are converted to sales and which referring channels were used.
2: Sentiment and Share of Voicen to measure social media ROI
Measure brand metrics to determine social media marketing ROI. These indicators can be quantified quantitatively. These numbers can then be correlated with sales figures.
There is a causal relationship if social brand metrics and sales move in unison.
This hypothesis can be tested by changing your social media marketing strategies and measuring the sales results.
3: Isolated Campaigns to measure social media ROI
Another option is to use social media testing only when there aren't other marketing activities in the target market. You can attribute any lift in results to your social media campaign.
It might be impossible to isolate social media campaigns, so let's look at other options.
To do this, you might start at the opposite end of the sales funnel. Please look at those who have purchased your products and services, and determine how social media channels affect their decisions.
4: Segmenting existing customers to measure social media ROI
Segmenting customers using different marketing touch points will provide insights into the impact of your social media marketing activities on your business.
We get lots of feedback from clients who have read our blog posts and decided to sign up for our email list. This led to them becoming paying customers.
You can use social media to determine which channels have influenced your purchase decision.
5: Connect Loyalty Programs, CRM and Social Media
Connecting through social media is a key part of the loyalty program to reach the master level. You can then see how other people, who have indicated their social network connection, behave.
Incentivize people to use social media to connect with you and show your brand.
The next step would bea fully-featured CRM system that includes social media interactions and purchase information.
Conclusion
You will gain valuable business insight by measuring your social media marketing ROI. You will find out what worked in previous campaigns and what you can do to improve. It is a continuous process to measure social media ROI. Therefore, you should create a plan of how your brand will track and analyze these efforts.
FAQ Section:
Can you measure the ROI of your social media marketing summary?
You can. It does require a new set of measurements. This includes tracking customers' investments, not yours.
Why is social media ROI hard to measure?
It isn't easy to measure social media ROI because many marketers attempt to measure it through social channels. They look at metrics such as "likes" or "tweets that are difficult to monetize while businesses focus on website visits and email.
What are the two components for calculating social media ROI?
Count the total profits from social media campaigns. Next, divide the earnings by expenses and multiply by 100%. Your social media ROI will be higher if it is higher.
What social media has the highest ROI?
HubSpot's 2021 State of Marketing Report states that Facebook provides marketers with the best ROI.
What are the best metrics for tracking social media ROI?
Engagement, Impressions and Reach, Share of Voice, Refers and Conversions, and Response Rate and Time are the most important and common metrics you should be paying attention to. These combined will give you a 360o view of your social media performance.02-Jul-2019