In this actionable blog, we will define SEO in 2022 and 5 things you should focus on in 2022. The search landscape is constantly changing, and 2021 saw various algorithm updates introducing new nuances to the SERPs.
While there are numerous factors that Google considers before ranking a page, here we have taken a look at what will be important for your SEO strategy in 2022.
SEO in 2022: Top 5 things you should focus on in 2022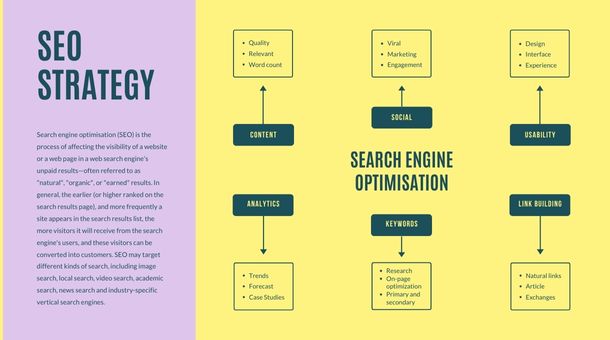 There will be 5 SEO strategies served up to you on a silver platter. But make sure to read it till the end because there will be a bonus tip that is critical as well, especially considering how much SEO is going to change in the future. Let's get started.
Master Topical Authority The first SEO strategy you need to focus on in 2022 is creating topical authority for your website. Your website achieves topical authority status on the topic when you completely cover that topic in your content as compared to your competition.
And another important factor is if you cover that topic for longer. When you hit topical authority status, Google will rank you faster and higher than everyone else in the niche.
Let me give you an example. Let's say you want to become a topical authority on protein powder. It's not enough to create a single article on the Best Protein Powder or What Is Protein Powder. Protein powder is a vast subject.
If you can cover all those topics like, "Is it bad to drink protein powder daily? How much protein powder should you eat in a day? Does protein make you fat?". Once you start covering them to a high degree, you approach topical authority status, and Google rewards you.
People have been noticing the topical authority affect more and more these days. This dude, Talha, noticed this one-month-old website that posted 721 articles and hit 30K visitors per month. Then there's the godfather of topical authority, Koray Tugberk, posting crazy traffic boners like this all the time.
1: Search intent and SEO
Choosing the right keywords is vital for your organic strategy, and search volume is not always the best indicator of a keyword's value. After all, there is more to each keyword than search volume.
For every term we analyze, there are also some organic and paid clicks, CPC, keyword difficulty, and search intent. This means there is much more to consider before deciding whether a particular keyword is worth targeting and, if so, what type of content will best meet users' search intent.
. The table below can help you quickly define and search intently for some terms.
Informational – Why, What, How, Who, When, Where, Tutorial, Resources, Lessons, Examples, Guides, Best way to
Navigational – Facebook, Instagram, Twitter, LinkedIn, Google Analytics (specific website)
Transactional – Free, Cheap, Buy, Purchase, Coupon, Voucher, For sale, Near Me, Ikea Pax Wardrobe, Fitbit Versa 3
Commercial Investigation – Best dishwashers for 2021, Top best running shoes, Nike vs. Adidas running shoes
2: Focus on Engagement
Next, you need to focus on engagement. No, you don't need to propose to your girlfriend. Bad dad joke. Sorry! You need to pay attention to how your users behave on your site.
Google is learning a lot of lessons from the success of YouTube. And YouTube is all about engagement. Don't worry; I'll define what engagement is right now.
Instead of relying on ranking signals that can be manipulated or don't truly represent if a piece of content is good or not, why wouldn't the algorithm look at people's behaviour on the article? Did the reader read the article and get what they came for?
Engagement starts with CTR (Click-Through-Rate). This is the percentage of time people click on your article when they see the listing in a search result. It influences if your article gets read in the first place.
If I didn't have a good enough title and thumbnail for a YouTube video, it wouldn't have this many views. Improve your website click-through rate by optimizing your title and meta description. Put your keywords towards the front of the title and add clickbait, like here with the current year, towards the back.
For your description, add keywords in there to get them bolded. With any luck, you'll get jump links as I have too. A table of contents helps with that.
3: Site accessibility and SEO
Google has made it clear that providing a good user experience will be rewarded in the SERPs. Page Speed and Mobile Friendliness have been and continue to be ranking factors, but page and user experience doesn't stop here.
This vast topic encompasses more than just a handful of factors and involves UX, UI, and CRO specialists to ensure user interaction and conversion. However, good page experience sometimes boils down to the basics – is the content and buying process easily accessible to all users?
Ensuring websites are easily accessible to everyone should be a primary concern for anyone working in digital. When we talk about website accessibility, we mean content available to people with disabilities so they can understand and interact with it while navigating your site easily.
This also includes people with temporary impairments, such as people on a moving train, users with a bad Internet connection, or customers who cannot play the sound of your video content.
Let's explore further and see how SEO can improve site accessibility.
Alternative text – Ensuring your images have alt text means that the content will be available to customers using a screen reader.
HTML Sitemap – The sitemap will help users easily and quickly find your site's content easily and quickly.
Page Titles & Headings – Meta Titles and Headings have always been really important for SEO as they provide vital information about the page and the keywords the specific URL is targeting. Screen Readers rely on that content to explain to users what the pages are about.
Video Transcriptions – If you have a lot of video content, adding transcriptions will ensure that people with hearing impairment can access your content.
Links & Buttons – Screen readers will use the anchor text you have added to your links and buttons to announce a link to a different page. It is important to present valuable information so users can choose their next steps.
4: Backlinks in 2022
I could never write an SEO article discussing important ranking factors without mentioning backlinks. Do not sleep on backlinks in 2022. And Google has made this blatantly clear.
Let me explain to you what I mean. Do you know what a psychic is? Google this: Psychic cash. Psychic reading is one of the most lucrative affiliate niches, and it's very competitive. Look what happens when you Google free psychic readings. Look who comes up here:
"The Daily World," "Herald Net," "Peninsula Daily News." Do these look like authorities on the topic of psychic readings? You can bet your lucky stars, no. It doesn't take a tarot reading to figure out that these new sites have a ton of backlinks.
When I turn on the Ahrefs toolbar, you see what I mean: DR 68, DR 78, DR 72. Backlinks are beating relevance in this SERP and many, many more. So build links and build lots of them. And be diverse with your link building.
The following list illustrates where I'm putting my backlink efforts in 2022.
30% of the links I build are in the category of White Hat Link insertions. I'm manually outreaching to websites I want to link from and asking to get a link placed into articles, preferably with some links going to them.
5% of my links come from directory citations, even for my affiliate sites. And for that, I'm using my own business, Authority Builders.
15% of my links are coming from editorial-level sites. We're talking about DR 70 and above. For this, I'm using HARO, link exchanges with high authority competitors, and digital PR campaigns.
FAQ about SEO in 2022 5 things you should focus on in 2022
Is SEO relevant in 2022?
Will SEO still be relevant in 2022? Yes, of course. Although some SEO tactics that were effective in the past have ceased working, SEO kept evolving—constantly reinventing itself to better match user intent, cutting the spammy, ineffective tactics to improve.
How does SEO work in 2022?
SEO works by optimizing a website's content, conducting keyword research, and earning inbound links to increase that content's ranking and the website's visibility.
What are SEO activities?
An SEO Activity Plan is a toolbox for customizing an adjustable workflow. It allows users to engage with all aspects of Search Engine Optimization (SEO) to meet their website goals and challenges.