In this post we will discuss 5 ways FAQ Schema markup can improve your SEO Do you want to increase your SEO efforts but are unsure how? FAQ schema markup can be a great way to improve your website's SEO.
This strategy will help you improve your website's ranking, traffic, conversion, and CTR. It will also allow you to dominate your SERP competition. This is a simple but highly effective SEO hack. Only 1% of businesses use the FAQ schema markup, and most of those who do not know how to use it are unaware of its existence.
What is FAQ Schema Markup?
Schema markup is also known as structured data. It is a code that allows Google and other search engines to understand page data and deliver more relevant results to users.
It reduces the guesswork for search engines when crawling sites by giving context about the content. Users get more precise information on the result pages as a result.
Schema.org states, "Schema.org offers a set of common vocabularies webmasters may use to mark up pages in a way that is understood by major search engines such as Google, Microsoft, Yandex and Yahoo!"
Google will know that your FAQ page has schema markup if it implements it. This tells Google that the content is in question-and-answer format. You can get a rich search snippet and an Action on Google Assistant.
5 Ways FAQ Schema Markup Can Take Your SEO to the Next Level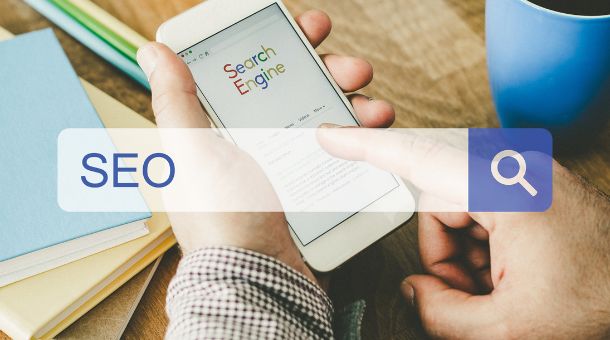 1: Instant Rich Snippet
Unlike most SEO changes, FAQ-rich snippets are quick and easy to obtain. Some studies show that it takes only 30 minutes to view the results. This means that Google can pick up FAQ schema faster than other SEO changes, which are added to their SERP listings.
2: You can grab more real estate from the SERP
The FAQ schema is so useful because it allows you to use more SERP real estate than others. See the following image-
3: Improve Your Mobile SERP Presence
It may have been obvious to you that the FAQ schema is the best way to increase your search visibility. This FAQ schema allows you to improve your site's visibility for mobile and desktop search results.
4: Increases CTR
You can now provide more relevant content to your target audience with different keywords by giving your page a rich snippet. This will result in a significant increase in both organic traffic and CTR.
Search Engine Land shared the following study: After using the FAQ schema to enhance a company's landing pages, its CTR increased from 1.82% to 2.75%. This 51% increase in CTR was achieved in just three months.
5: Eligibility for Voice Search Actions
Voice search is one of the hottest and most recent trends in digital marketing. People are now using voice assistants and smart speakers to ask questions. So, Alexa and Siri, Google Assistant, and others are changing the way they collect data to show search results.
The feature snippet answers will usually show the voice search results. FAQ schema is a key component in this scenario. Your chances of being included in the SERP with a FAQ schema are increased by adding this to your site. Voice search can also feature you.
How to Add FAQ Schema Markup to Get Rich Snippets
Step 1:
Install the Structured Content Plugin.
Step 2:
Edit a page/post.
Step 3:
Click on the FAQ dropdown in the WYSIWYG editor.
Step 4:
Add your questions or answers (I recommend 3-8).
Step 5:
Click the OK button to activate the plugin.
Follow the Google Guidelines
Google has FAQ Guidelines that you should read.
Clear Cache
After you have added your FAQ section to the post, update it and clear the cache.
Google Rich Results Test – Test Page
To verify that the markup is valid, run the page through Google's Rich Results Test.
Google URL Inspection – Request Indexing
Go to Search Console and click request indexing. Google will quickly crawl the page and update search results (usually within a few minutes).
You can check the results in 2-3 minutes.
Google will almost immediately display your FAQ-rich snippets.
Search Console: FAQ Errors
Google has added a new FAQ Section to Google Search Console.
Use Answer the Public to Gather FAQs
Answer The public displays common questions people search for about a topic (pulled directly from Google Autocomplete). This is my favourite tool for searching for FAQ ideas.
It also allows me to do keyword research and featured-snippet opportunities. The more popular the question is, the larger the circle. Based on the question's popularity, you can create FAQs.
How to Improve Performance With FAQ Rich Snippets
Before you consider adding FAQ markup to your pages, you must understand Google's guidelines. You must ensure that the page where you wish to add schema markup has a list with all questions and answers.
The following places are where you can use the FAQ schema Markup: These are:
FAQ pages
Pages that include a FAQ section
FAQs are listed on product support pages
FAQ pages are not often ranked well. Your FAQ page is most likely visited because users found it while browsing your website. To help Google generate rich snippets, it's a good idea to implement schema markup on FAQ pages.
Conclusion
Non-developer SEOs will find it a game changer to create, deploy and test structured data markup. The process can seem complicated, but FAQ Rich Snippet Generator tools make it easy. The impact is what matters. Even though FAQ Schema has not been proven to increase click-through rates, it can give you a competitive advantage over your competition.
FAQ about 5 Ways that FAQ Schema markup Can Enhance Your SEO
How does schema markup help SEO?
The search engine can be informed by schema markup of what your web page is trying to communicate. It transforms unstructured data into structured data. Schema can be added to improve search engine crawling and increase website ranking.
Are FAQS good for SEO?
Yes. FAQ pages can be valuable for organic performance if they are optimized for relevant keywords and well-designed for an optimal user experience (UX).
What are the benefits of schema?
Schema Therapy's primary benefit is its ability to 1) assist people in identifying and changing their negative behaviour and 2) teach them how to meet their emotional needs healthily. Schema Therapy comprises four components: schemas, emotional needs, coping styles, and modes.
How do I find the schema markup on a website?
The Schema App Structured data tester can be found under the "Maintenance" tab in Schema App. This tool will display any URL. This tool is the only one that displays dynamic schema.org data and doesn't cache the results.
Is schema a ranking factor?
Although schema markup isn't yet listed as a ranking factor, Google stated that it may be in its future ranking algorithm. Many web pages are not reaping the benefits of this feature.